Stand Up Paddle board lessons
SUP: stand up paddle board – has taken the world's water sports cultures by storm. Hawaii, Australia, France, England and California, have been the traditional leaders, now we see SUP spreading through the waterways and the media in every country.
This is one of the fastest growing sports in the world. Thousands of people all over the world get into this sport, people in all ages. In many countries people join competitions, workouts and just a social trip with friends.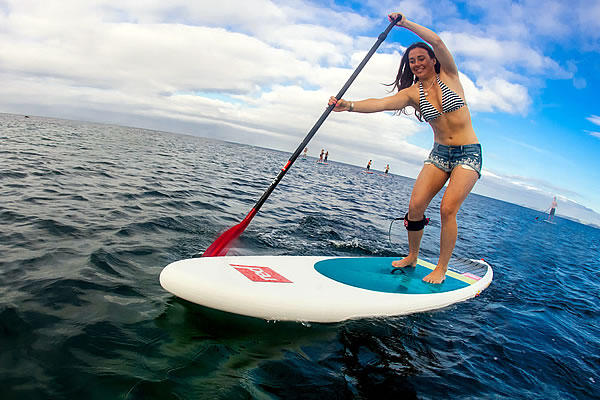 SUP is a nice way to workout, the speed of the wave, the glide on flat water or a fitness class on the board. With SUP, we take this basic skill and develop it so that you can effectively walk on water – develop it just little further and you can surf.
Our SUP instructors will teach you basic technique to keep the balance, start moving with the paddle, gain speed and enjoy your time on the water. It's a great way to do your cardio training in beautiful surroundings.
SUP is a sport for all ages from kids to adult.
1 day lesson (2 hours) and you can use the SUP board 1 hour for free after the lesson costs 2,000 THB.