Kitesurfing Packages for Beginners
Hua Hin kitesurfing has a special kite package for people who want to get into kitesurfing and enjoy this sport. If you want to get into the sport you need to take quality lesson with good equipment. Hua Hin Kitesurfing offers you both. All our instructors are IKO certificated and our school equipment is new models. To really get into the sport you need your own equipment after you finish the lessons, it's time on the water who gone make you a dedicated kitesurfer.
What we offer
5 days kitesurfing lessons, from zero to hero.
Cabrinha Vector 12m -2013, MB Caliber board and Cabrinha harness. This is all you need to become a kitesurfer with your own equipment. It's possible to choose other sizes and to upgrade the package (you just pay the price difference).
Total Price
70,000 THB – this is normally the price for the kite only in Europe. If you need accommodation please let us know.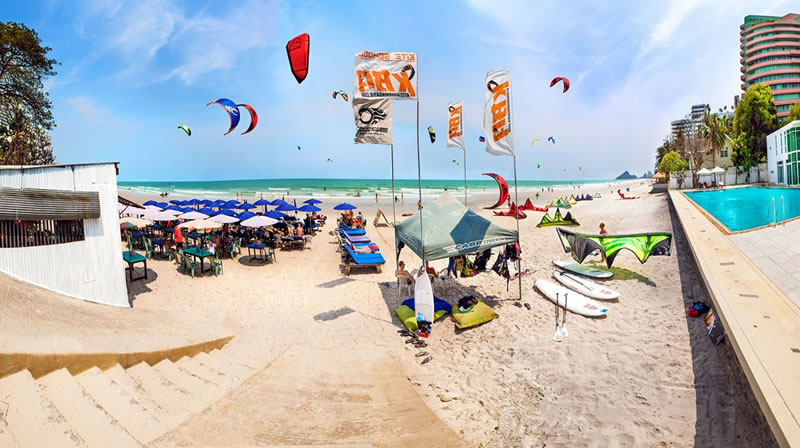 Holiday Packages
Hua Hin kitesurfing makes it easy for you and can offer a range of convenient packages which include accommodation, transport and kitesurf lessons.
A one minute walk from the beach, the school and the kite spot is there. Get your breakfast on the beach before you start you day of kitesurfing, enjoy in the swimming pool after the lesson and enjoy the good atmosphere among all the other kiters in the evening.